Management Team



Call us at 417-326-2376 for more information.
Precision Aero Services - Nationwide
Precision Aero Services provides composite repair and aircraft parts to Miami, FL, Los Angeles, CA, St Louis, MO, Dallas, TX, Houston, TX and Las Vegas, NV as well as the surrounding areas.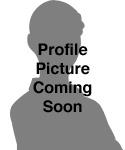 Kenny Zeagler began his aviation career in 1995 coordinating all repairs and overhauling for Boeing, Douglas, Airbuse, Gulfstream, Hawker, and Falcon flight controls at Aerocell Structures, Inc. In addition, Kenny also served as Production Control Manager at Aerocell until 2000 where he reviewed planning and technical data (OHM, SRM, IPC, and drawings) and coordinated and reviewed all parts fabrication. Kenny left Aerocell in 2001 with the title of Director of Inside Sales, customer support, and all aspects of estimating and quoting. Kenny started his own FAA Repair Station; as the Business
Kenny Zeagler, President and Co-Owner
Manager he was responsible for all aspects of company operations including training, proper testing of tools and equipment, and the completion of all repairs, maintenance, and alterations of airframe components/appliances in accordance with FAR's manufacture's specifications. Kenny was also responsible for the planning, organizing, and staffing for all repair station projects as well as securing the supervision, manpower, and adequate facilities for all repair projects. In 2010, Kenny became President of Precision Aero Services, Inc. of Nevada, Missouri and in October of 2011 Kenny, along with Vice President Mark Loomer, relocated Precision Aero Services, Inc. to Bolivar, Missouri opening a larger, more advanced facility.


Mark Loomer, Vice-President and Co-Owner
Mark Loomer grew up in the field of aviation repair and started his training in the industry by age 13. From 1987 to 1992 Mark worked in aviation repair as a General Technician with an emphasis in bonding and sheet metal for companies such as Baracuda Tech., HAC Corporation, Aerocell Structures Inc., and United Fabrications; he became Lead Mechanic by 1993. He has experience with 727 flaps, DC9, 757 spoilers, and the rebuilding of a nose for Beach Craft and Dutchess aircrafts. He coordinated and managed the UPS, FedEx, and 757 flap repair program reducing lead time from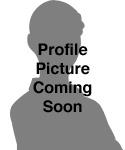 45+ days to 21 days and reducing cost by 22.5%. At age 17 Mark was also part of a team of mechanics to do repair work for Presidential Aircraft. Mark became Vice-President and Co-Owner of Precision Aero Services, Inc. in 2010 and relocated the facility from Nevada, Missouri to Bolivar, Missouri in 2011. He is responsible for over-seeing all aspects of repair work and the training of all mechanics, as well as, continuing training of his own in up-to-date aviation repair techniques.



Rocky Herring, Engineering and Quality Manager
Rocky Herring has an extensive background in electronics and mechanics originally specializing in agricultural equipment. Rocky spent 8 years at O'Sullivan as Maintenance and Safety Manager and has been with Precision Aero Services, Inc. since 2004. In his early work at Precision Aero Services Rocky was in charge of the construction and servicing of the autoclave and installation and mechanics of the PAA etchline. Rocky also has over 24 years experience in Auto Cad 2D and 3D. In 2005 he began engineering the repair of inlets and fan cowls of the KC 135.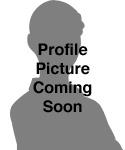 He creates work instructions and procedures, and his responsibilities have included the certification of the autoclave and etchline, he serves as a walk-along for repair station audits, uniformity surveys, and ensures all safety and quality requirements are met. Rocky over sees the engineering aspects on all repairs and ensures staff training and safety requirements are continuously up-to-date.